Wanna win a Free Blog Makeover?
You may have noticed in November that my blog got a new look.
It was created by some super talented girls at Designer Blogs.
They are having an awesome giveaway for the month of January…
4 Free Blog Makeovers!
To enter the giveaway, just click on the picture below.
(And if you don't mind, mention that you heard about the giveaway from me in your comment. Thanks!)
And if you don't win the giveaway, you can still get 30% off a blog makeover. That's a great deal!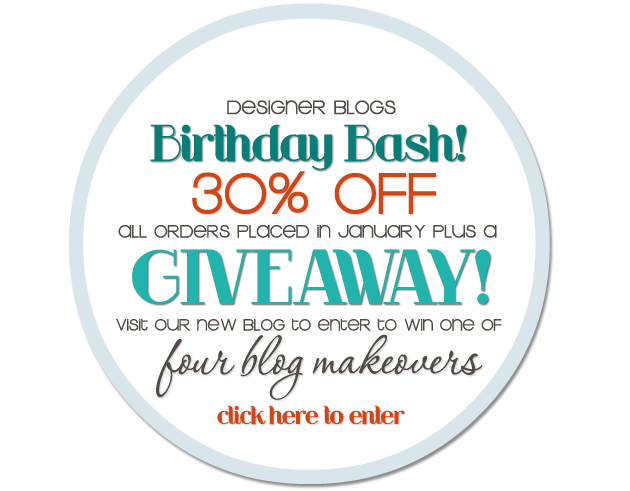 Goodluck!