Hey All!
I hope you had a great week!  Jonathan turned 13 this week, so I am officially the mother of a teenager!  Eeek!
We also had fun celebrating the 4th of July!  I love that holiday!
I love Jen's, from Tatertots and Jello, Family Gallery Wall!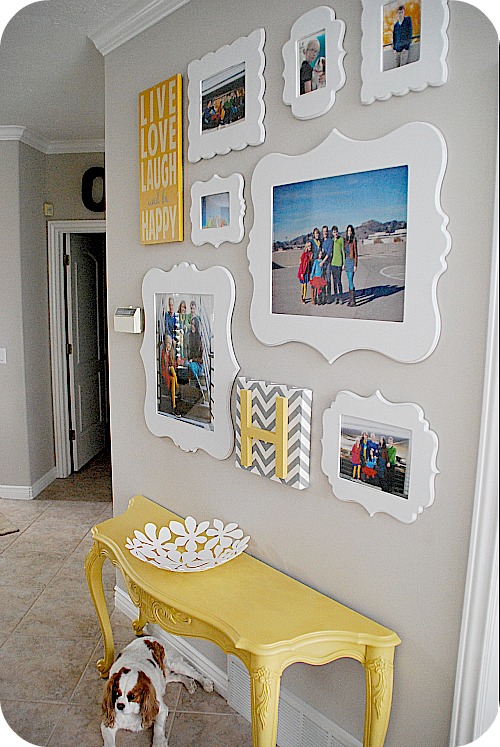 She's shows you how she made it and how she hung the pictures.  Great job, Jen!
I LOVE the monogram on this front door!  That is stinkin' adorable!  Wouldn't that be great at Christmastime?
Can I get an "AMEN" to this pin?!
I love the red, white, and blue color palette with the warm wood tones.  Cozy!
This next pin made me say, "Are you kiddin' me?!!!"  Thanks, but no thanks.
If I had this room in my house, it wouldn't be white.  It would have red blood stains on it, and we would be taking many trips to the emergency room.  I'm all about playing, but my boys do this type of playing OUTSIDE!!
This pin struck me as soon as I read it because it made me think of Mom.  It reminded me of the true value of the moments I had with her.
I would love to have a place like this in my house where the boys could wash the mud off their shoes.
And lastly, this pin would be such an awesome place for guests to stay.  What a great use for a small, narrow space.
I pray you have a blessed day!
I may try to find some yard sales and take the boys with me.
What are you doing this weekend?