Glimpses of our Guest Bathroom Makeover
Hi, y'all!
I am so stinkin' excited right now because we are making HUGE process in our home right now!
I cannot WAIT to show you want we have gotten done upstairs in the new addition!
WE ARE FINALLY GETTING THERE!!!!  Woo to the hoo!
We are hoping to get the boys in their new bedrooms by the second week of December.
Today, I just wanted to quickly show you a few things we have been doing to our guest bathroom.
First, we have some wood planks on the wall now…
And some wood on the ceiling….
And Eli and I filled all the nail holes with wood filler….
And Cy laid some tile on the floor….
And I painted the wood planks…
It's really coming together!
It might not look like much right now, but it's going to be beautiful!
I still have to paint the walls above the planks and the wood ceiling.  Cy still has to tile the shower and fix the window.
He has already built a new vanity, and I will show that to you soon.
Once we grout the tile, we can put the vanity and toilet in.  Yay!
This bathroom should be done in about a week…fingers crossed.
*************************
As a side note, my sweet blog friends, Kevin, Layla, and Jen, are traveling with Compassion International in Peru along with Angie and Shaun.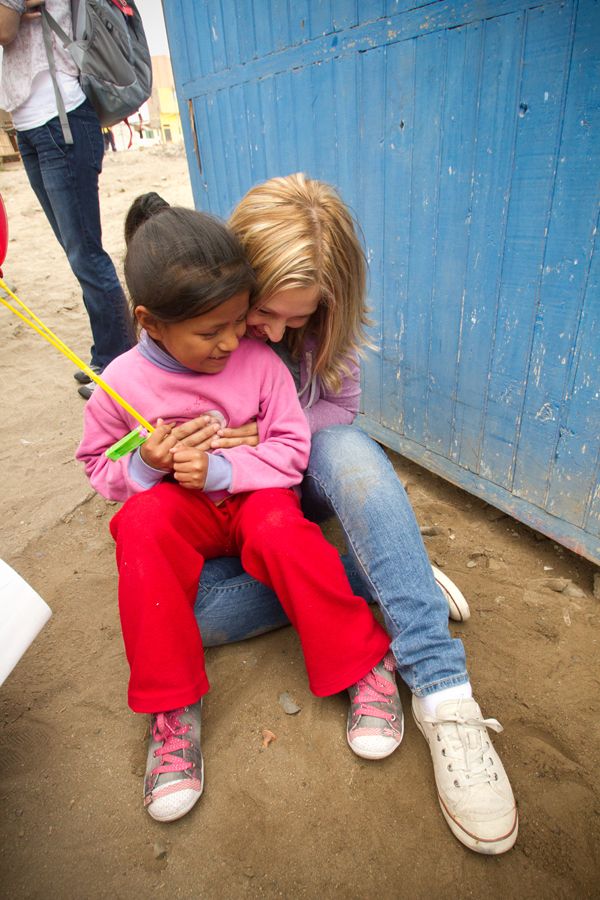 Their stories are amazing and powerful.  If you are not following along yet, I would encourage you to.
Just click on the button below.