My Five Favorite Indoor Plants
I've been crushin' on indoor plants lately.  I think it is because of the "life" that they bring to the home, especially in this past cold, dark winter.
So here are my favorite right now.
I love succulents. 
Probably because they are hard to kill. 
I love that they come in different shades and are so versatile.  You can basically plant them in anything!
My very, very favorite indoor plant right now is the Fiddle Leaf Fig Tree!
I want one, and I'm gonna get one!  Soon!  They are so beautiful!
I am also loving any plant that has color to it.  Color is a necessity in my life!
I am feeling the need to have a colorful plant in every room of my house right now!
Here is a flowering plant that I had in my house last summer.  I loved the pop of yellow in my bedroom!
I have also been loving herb plants!  When put in cute little pots, they become décor as well as flavor for your recipes!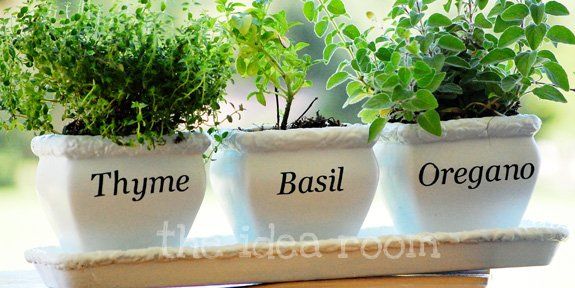 Lastly, I will forever love ferns!  It's a southern thing.
To me, they never go out of style.
And now you can find all sorts of versions of ferns for your home.
no source
I just bought a cute little miniature fern for my coffee table yesterday, like the ones below.
And I love putting a fern in my fireplace to brighten things up!
So that's it!  Those are my favorite plants right now.
What are your favorites?
e8a65ea1eae75120a1ded742a119e12d8c247d670002b71eb8