"What I'm Loving" Wednesday!
Hey Friends!
Today I want to share with you a few things that I am loving right now. 
1.  I am loving this song.
It is by Britt Nicole and is called "All this Time."  If you haven't heard it before, check it out.  Love the words!!
2.  I am loving this product.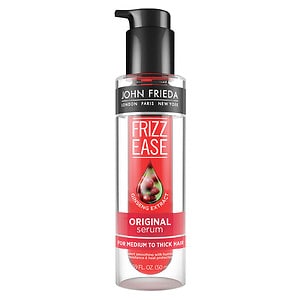 It's Frizz-Ease by John Freida.
I have frizzy hair in the summer, and this stuff completely gets rid of it.  Yay!  It's only about $8.00 at Walmart.
3.  I am loving this drink.
It's called Sparkling Ice, and it comes in delicious flavors and has ZERO calories!
Jonathan said all the teachers at his middle school drink this and love it.  So of course, I had to try it.  It's best if you pop it in the freezer for a little bit and drink it somewhat frozen.  Yum!  My favorite flavor is Black Raspberry.
4.  I am loving this Bible Study. 
It's a study of Nehemiah  by Kelly Minter.  It's the first one of her studies that I have taken.
The ladies group at my church is going through this study every Wednesday night, and I am really enjoying it.  It is helping me discover what God has laid on my heart to do. 
5.  I am loving this salad.
About once a week, I go to Firehouse Subs and get their Chief's Salad.  You can pick what meat you want on it, so I get mine with turkey.  I also love the honey mustard salad dressing to go with it and about 10 packs of club crackers.  YUM!
6.  I love this nail color.
It's called Cajun Shrimp, and it is usually what you will find me wearing on my toes this summer.
7.  I am loving these ladies!
My Haven team!  Can you believe that Haven is only 2 weeks away!  Ack!!
These sweet ladies have been planning this conference for a year now, and they have worked so hard to make it a great conference for all who attend.  I am so very proud of every one of them, and I love them to pieces.  It is such an honor to be on this team and to be a part of their lives.
8.  I am loving this man!
We will be celebrating our 15 year anniversary next month, and I couldn't be more thankful to be married to such an amazing man.  I respect everything about him, and I treasure our life together!
9.  I am loving this camera bag.
It's from Jo Totes, and I carry it everyday.  I absolutely love the color and get compliments every time I carry it.  It's super roomy, and my camera fits in there perfectly with my makeup bag and wallet. 
10.  I am loving this organization.
I was inspired to sponsor a child through Compassion International last month, and I absolutely love being a part of such an amazing ministry.
Our family is sponsoring a 9 year old boy from Equador named Jostin.  The boys are excited to correspond with Jostin over the years.  We are so thankful to God for this organization and this opportunity.
So that's what I'm loving!
What are you loving today?
Linking up here: