Hey guys!
I just had to share with you something I was excited about.  I learned a new trick when taking photos on my blog.
Well, it's new to me.
Yesterday, I was trying to take pictures of our claw foot tub in front of our window in the master bath. 
I was soooooo frustrated because I kept getting pictures like this…
The blaring light from the window made the front of my tub look so dark, almost gray.
I tried shooting in manual mode to let more light in, and it was a little better.
But notice how the front of the tub still looks dark?  I kept trying to edit my photos to make the tub look brighter, but it still wasn't working.
Then it hit me, "I need to reflect that light from the window onto my tub!"
I know "real" photographers do stuff like this, but I never have.  So I thought it would be worth a shot!
I just so happened to have two LARGE mirrors that we haven't hung up in our home yet, so I carried them into the bathroom to see if they would help with my light problem.
Guess what?!!
They did!  I was so thrilled!
Check out this picture of the mirror reflecting light on the tub…
See how one half of the tub is light and the other is still dark?
Well, I put up another mirror on the other side of the room…
and it reflected light on the other side of the tub!
Using both of those mirrors helped me to get pictures like this…
Now I know that reflecting light is not a new concept in photography, but it is something that I had never actually tried before.
Of course, I am not going to start dragging my two heavy mirrors around the house to take pictures for my blog.  But it has proven to me how helpful a light reflector would be.
Here is what I am wanting to purchase…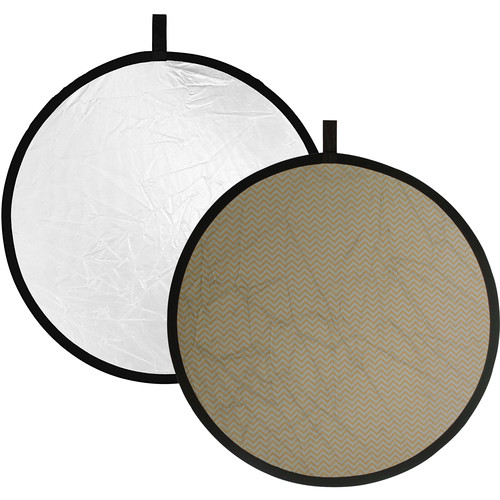 It's a circular reflector disc, and it is only about $25.  And you can fold it up for easy storage!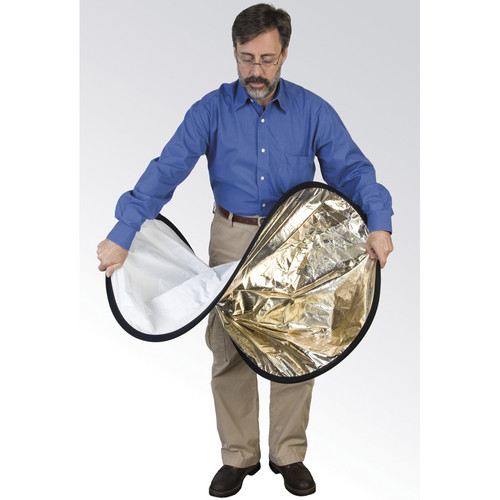 (This is NOT a sponsored post, and I am not trying to sell these reflectors.  I am just excited about what I am learning about photography and wanted to share it with you!) 
Have you ever used something to reflect light in your pictures?
Do you have any more photo tricks you want to share with me?