Outdoor Entertaining Station
This is the boys last week of school and then the summer fun will begin.
I LOVE summer! And I especially love spending time outside during the summer.
So I've been super excited about eating and entertaining outdoors! There is nothing better than sitting out on the patio at dusk, sipping sweet tea, and enjoying great conversations.
So I wanted to create an area on my patio where I could serve beverages and food to my family or guests.
The first thing I needed was a console table. I found one that I loved at Birch Lane.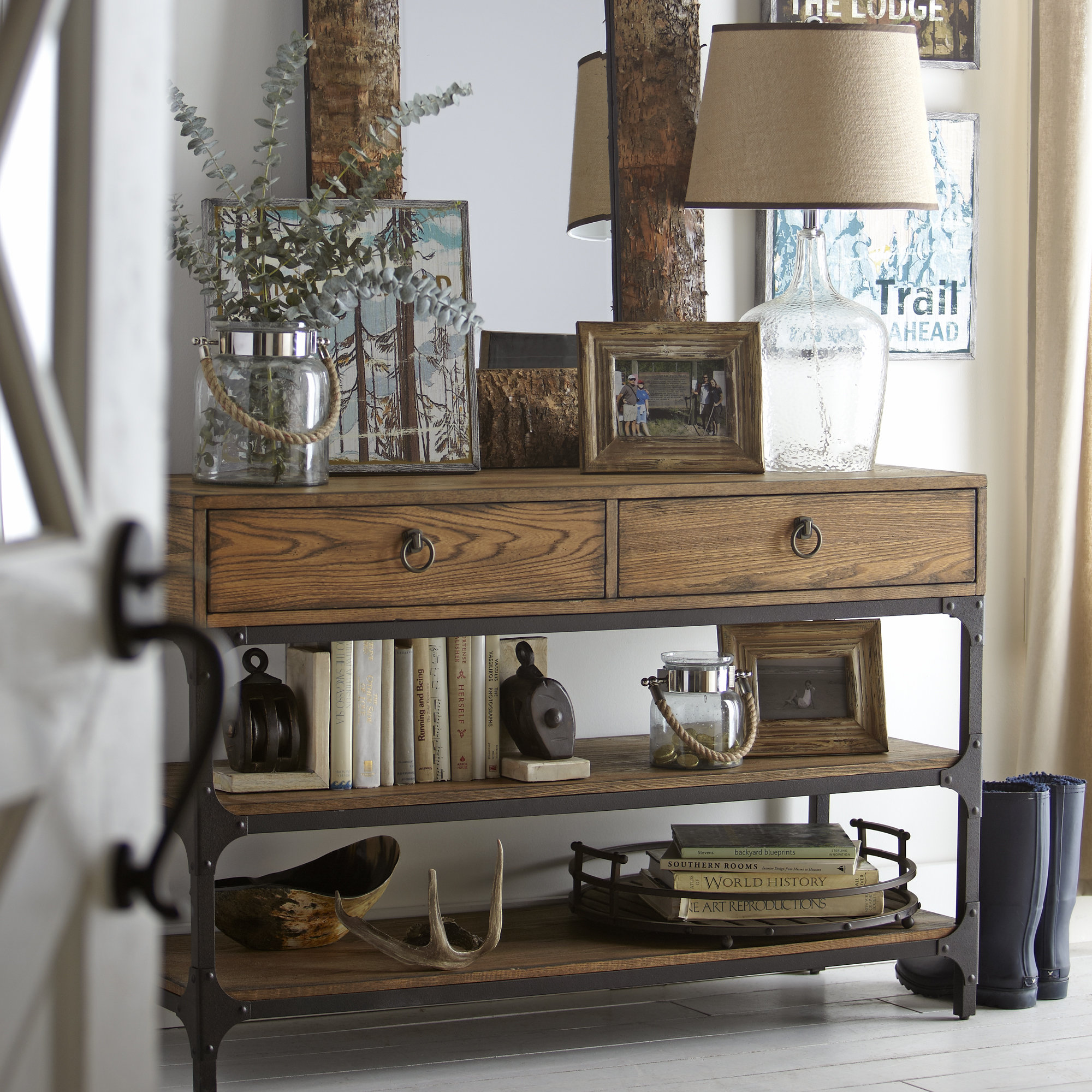 This table is traditionally used indoors, but since I have a covered back patio, I knew that I would be able to use it for outdoor entertaining.
I love the industrial look of this console table, and I love how it looks now on my back patio!
Isn't she pretty?!
What I love about this table is that it has a wide surface, and it gives me plenty of room to put my food and drinks.
The two shelves on the bottom also give me extra storage for bowls, chargers, trays, and whatever else I may need.
I also love that this console table has two drawers for me to put other items that I may not want in view.
Right now, I have extra paper plates, napkins, and utensils in my drawers.
My table is all set with a large beverage dispenser full of the most delicious sweet tea you have ever tasted!
Now I just need y'all to stop by and have a glass with me!
See, there's an empty chair right there waiting for you!…
Oh, wouldn't that be grand?! Maybe someday….
For now, I'll just close my eyes and pretend you are here with me.
If you are ready to do some outdoor entertaining and would like to find out more about the Trenton Console Table, click HERE.
Or if you want to visit Birch Lane and check out all of their other beautiful home furnishings, click the button below.
Happy Sweet Summertime!!!
Disclosure: This post was sponsored by Birch Lane. I received the Trenton Console Table as compensation for this post. All opinions and ideas are 100% mine.