7 Essential Oils for Your Bedside Table
Hey friends!
Last night, I was awoken by Sania at about 3:00 am because she had a belly ache. Her tummy troubles continued throughout the night, so needless to say, neither of us had a good night's sleep.
So tonight….I am going to bed early and to help make sure I have a good night's sleep, I am going to be diffusing, and applying on my skin, some of my favorite bedtime oils.
And since everyone loves a good night sleep, I thought I would share with you some of my favorite go-to oils at bedtime!
1. Lavender essential oil
The smell of Lavender just makes me go "aaaaahhhhh…" Lavender essential oil is calming and fresh.
Try Lavender essential oil applied to the bottom of your feet before bed. I like to mix the oil in a spray bottle with distilled water and spritz it on my pillow.
Diffuse the Dream Blend 20-30 minutes before bedtime to help your relax and prepare your body for sleep.
Dream Blend
5 drops Lavender essential oil
4 drops Cedarwood essential oil
1 drop Vetiver essential oil
2. Frankincense essential oil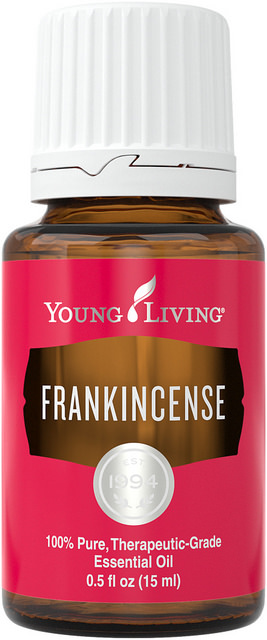 Transform your nightly routine into an atmosphere of calm and focus by integrating Frankincense essential oil. Frankincense is known for creating a peaceful and meditative space and was used throughout bible times.
Highlight your natural beauty by creating a custom moisturizer when you add Frankincense essential oil to your night cream. Frankincense is GREAT for supporting healthy skin!

Frankincense is also great at clearing the clutter in your head and helping your mind relax at bedtime.
3. Vetiver essential oil
This powerful oil can be intimidating, with a complex aroma and a thicker texture than most essential oils; however, with Vetiver essential oil by your bedside, you'll soon realize that it's one of the best oils you can integrate into your nighttime routine.
If you put on lotion before bed, add something new to the process. Combine a few drops of Vetiver oil with V-6™ Vegetable Oil Complex and massage into your feet for a deeply calming moisturizing moment.
Create the perfect ambiance for relaxation by using the Serenity Diffuser Blend while you read before dozing off.
Serenity Diffuser Blend
3 drops Vetiver essential oil
5 drops Lavender essential oil
2 drops Ylang Ylang essential oil
4. Deep Relief Roll-On
If you follow me on insta-stories, you know that I suffer from back issues which can sometimes interrupt my sleep, so I try to help relax my muscles before bedtime.
Use the cooling sensation of the Deep Relief essential oil blend, combined with the roll-on applicator, to pinpoint muscles that need extra attention. The base of the skull, neck, and shoulders can always use a little extra love.
5. Peace and Calming
Peace & Calming® essential oil is a gentle, sweet blend of Ylang Ylang, Orange, Tangerine, Patchouli, and Blue Tansy. This is my FAVORITE oil to diffuse by my bed at night, and it is an oil my kids love too!
Apply to the bottom of feet before bed as part of a bedtime ritual for your whole family.
Dilute with V-6™ Vegetable Oil Complex for a calming back massage before naps or bed.
Add 4–5 drops to 1 cup Epsom salt for a calming bath at the start of the day or as part of an evening routine.
6. Eucalyptus essential oil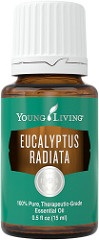 If you like the smell of a spa, you will love Eucalyptus essential oil which can help you prepare for rest and relaxation.
Inhale Eucalyptus Globulus essential oil directly or rubbing it on your chest to get the feeling of a breath of fresh air!
Help your muscles wind down by adding Eucalyptus Globulus essential oil to V-6™ Vegetable Oil Complex and using it in a relaxing foot massage.
7. Cedarwood essential oil
The sweet, woodsy aroma of Cedarwood essential oil is ideal for making bedtime your favorite time of the day.
Relax before bedtime with this earthy blend!
Not only is this oil great for bedtime, but you can also put a few drops in your hands and massage it in your scalp to help promote healthy hair growth.
Time for Bed Blend
5 drops Cedarwood essential oil
5 drops Lavender essential oil

Which essential oils are your bedside buddies?
Haven't started with essential oils yet? CLICK HERE to get started! I would LOVE to help you learn how to use these amazing oils! I have some private Facebook groups that you can join if you want to learn more about the oils, and I also teach classes regularly to help you out. Plus, I send you a second diffuser for FREE when you sign up with me! YAY!
Any questions about the oils or the sign up process, just email me at traci@beneathmyheart.net, or message me on Facebook or Instagram!